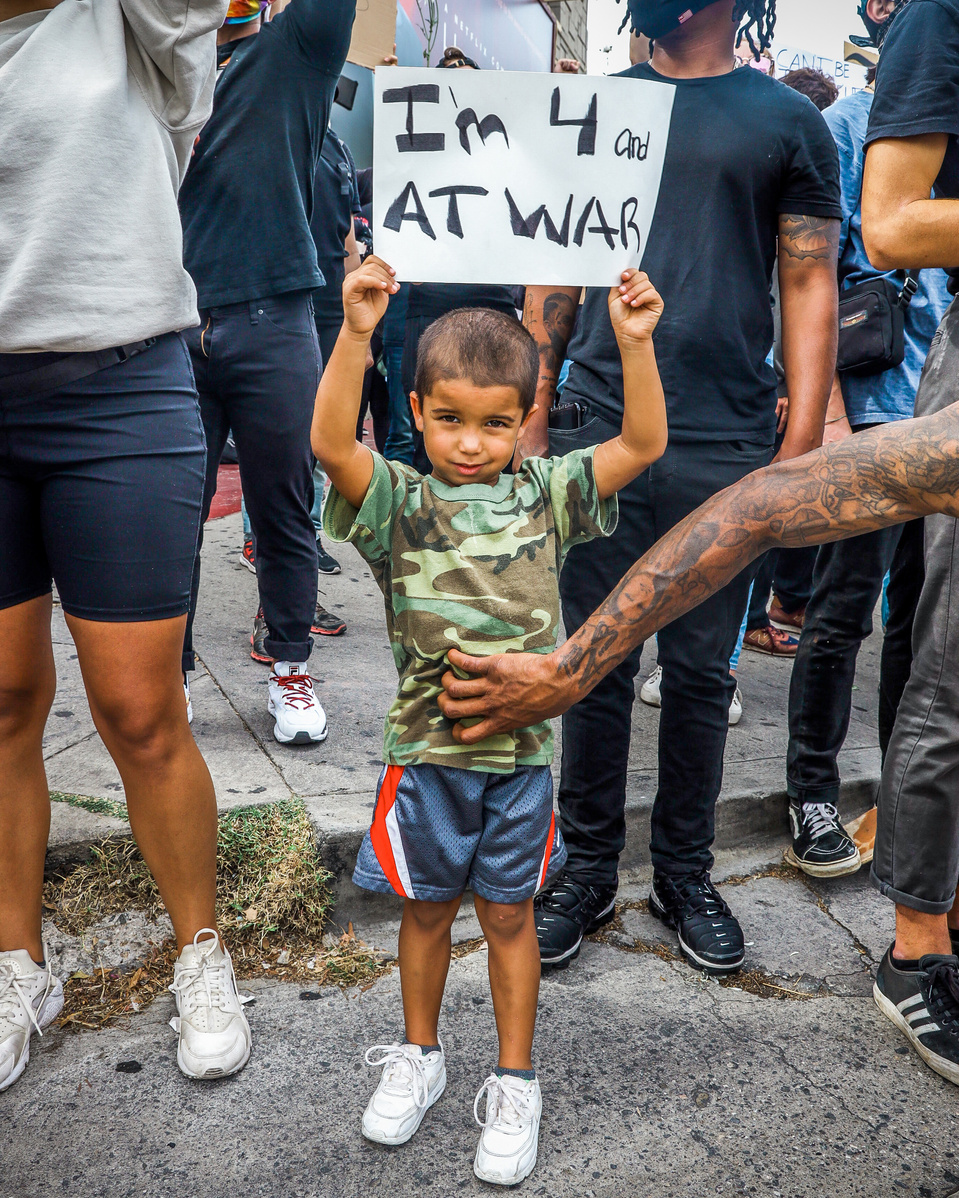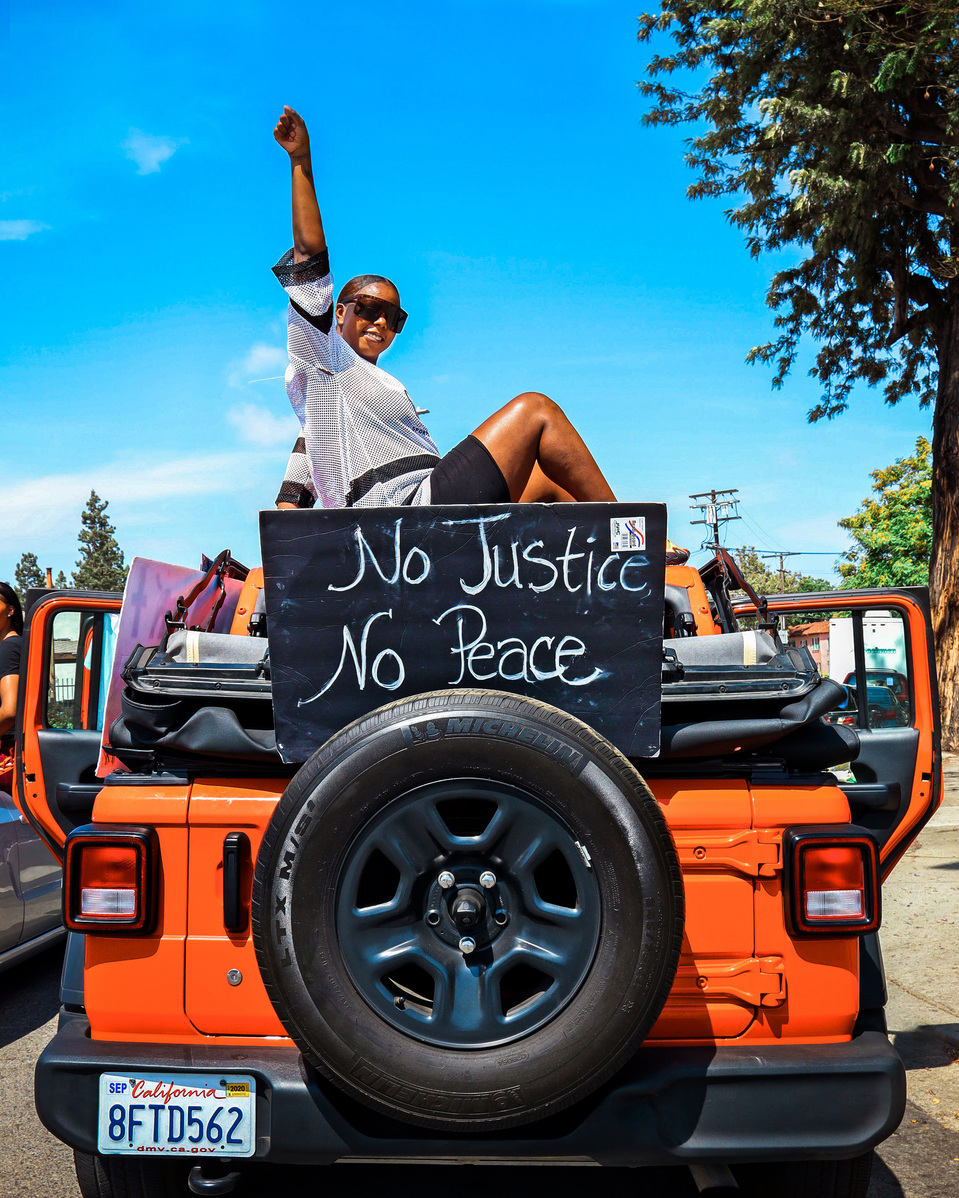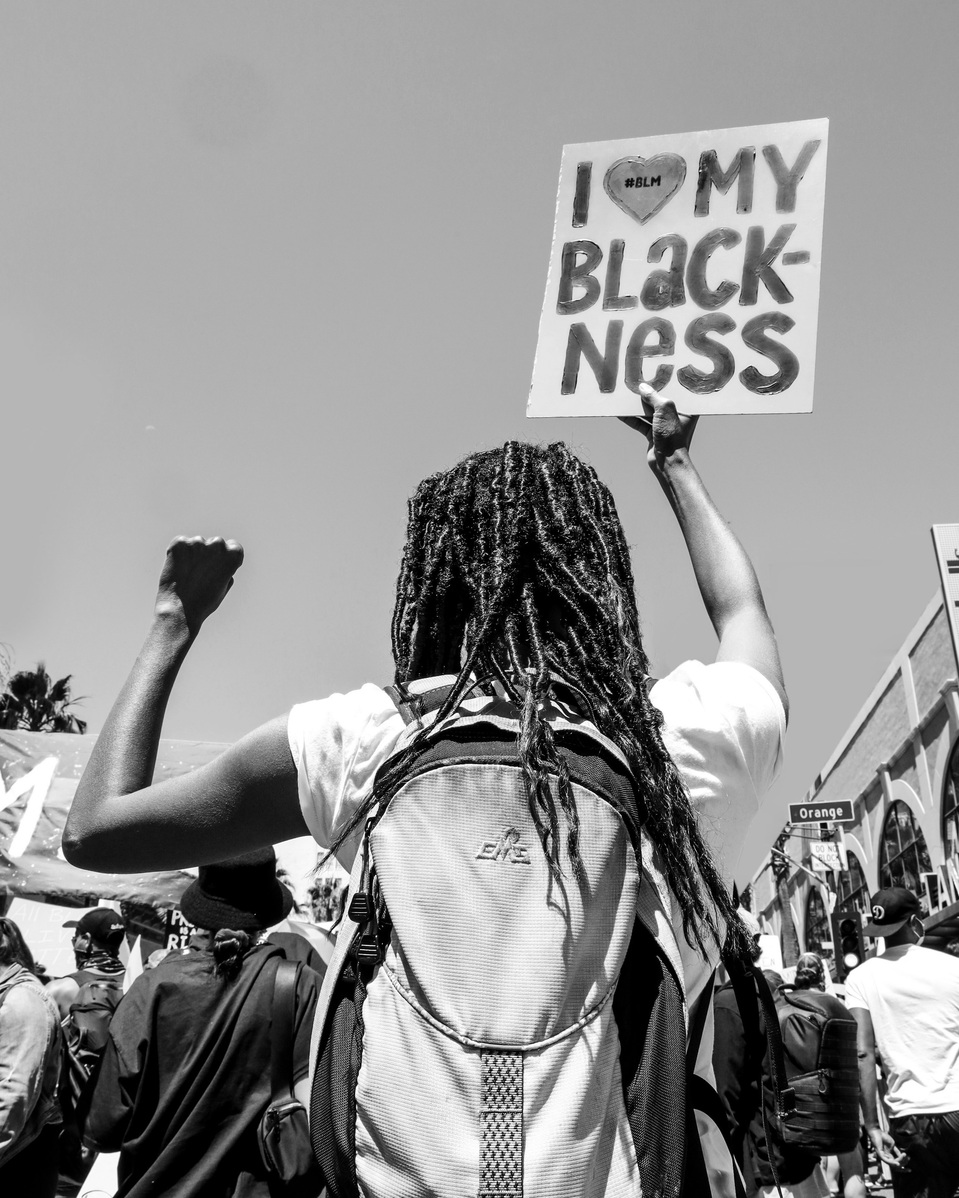 The George Floyd protests were an integral part of my 2020 experience. I didn't realize this man's horrific death would have such a deep impact on myself along with millions of people worldwide. As the protests began, I thought to myself how special and important it would be to document thousands of people fighting for justice out on the streets of Los Angeles. This tragedy has affected all of us in different ways, and to capture it all on camera would go down in the history books. And so I began.
The first protest I shot was in West Hollywood around 4pm, in front of The Laugh Factory on Sunset Blvd. So many people uniting for this man was a beautiful sight to see. It was filled with noise, honking, sirens, people chanting and screaming loudly "No Justice No Peace". I looked up to the sky at one point and saw two jet planes zooming by carrying the signs "Black Lives Matter" and "Say Their Names". I grabbed my camera and pointed towards the airplanes to get those shots. *Click Click* Got it. I was excited and pumped already for the variety of shots I was going to get that evening. As I looked behind me to wards the ground, I saw an adorable little boy with his mom and dad, holding the sign "I'm 4 and at War". I motioned towards his parents and asked if i could take his picture, they nodded yes. I snapped a few shots of this shy little boy, thanked them, and went on my way.
I must've photographed at least 4 different protests after this first one. I felt like I was going to work and it felt so good, especially with the pandemic and all. You could imagine how I felt once the protests started to die down. I would drive around town; Downtown, Beverly Hills, West Hollywood, Los Feliz, Culver City, etc, and… nothing. There were a few people with signs here and there but not much to capture. I sorted through the photos that I did have and managed to get some pretty strong images. I was very satisfied and decided to share my work online via social media and my website.
Here are some selects from the protests above.